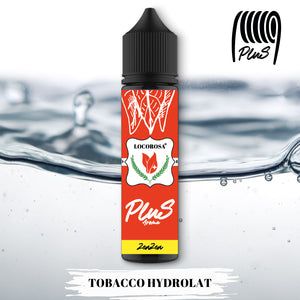 Locorosa
Zenzen - Plus
Regular price
€17,28
Sale price
€19,20
Unit price
per
Tax included.
Shipping
calculated at checkout.
The spicy aroma of oriental tobaccos meets the lemon and lemongrass notes of ginger, to create a spicy and slightly spicy blend that will accompany you throughout the day.
20ml flavors in 60ml chubby gorilla bottle
Zenzen, like the entire Locorosa Plus line, is a tobacco distillate. It does not require a steep.
The Locorosa Plus range is a clean range, which can be vaped on all types of equipment, including clearomizers and pods.
Dosage examples:
for 0mg of nicotine, add 40ml of base in 30pg/70vg

for 3mg of nicotine, add 1 nicotine booster 20mg in 30pg/70vg and 30ml base in 30pg/70vg

for 6mg of nicotine, add 2 nicotine boosters 20mg in 30pg/70vg and 20ml base in 30pg/70vg

for 9mg of nicotine, add 3 nicotine boosters 20mg in 30pg/70vg and 10ml base in 30pg/70vg

for 12mg of nicotine, add 4 nicotine boosters 20mg in 30pg/70vg
---
Share this Product
---