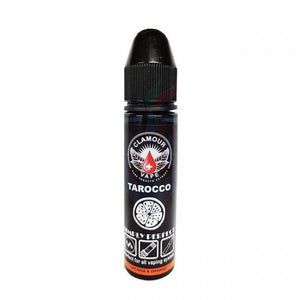 Clamour Vape
Tarocco - Simply Perfect
Regular price
€15,03
Sale price
€16,70
Unit price
per
Tax included.
Shipping
calculated at checkout.
The Latakia is this time associated with one of the best qualities of Sicilian oranges, the Tarocco. The result is an aroma with a surprising taste with a decisive and slightly acidic citrus note. A perfect combination that can accompany you throughout the day without ever getting tired. 

The Tarocco like the entire Simply Perfect range of Clamor Vape is a tobacco hydrosol. It does not require a steep.
The Simply Perfect range from Clamor Vape is a clean range, which can be vaped on any type of material, clearomisers and pods included.
Dosage examples:
for 0mg of nicotine, add 40ml of base in 30pg/70vg
for 3mg of nicotine, add 1 nicotine booster 20mg in 30pg/70vg and 30ml base in 30pg/70vg
for 6mg of nicotine, add 2 nicotine boosters 20mg in 30pg/70vg and 20ml base in 30pg/70vg
for 9mg of nicotine, add 3 nicotine boosters 20mg in 30pg/70vg and 10ml base in 30pg/70vg
for 12mg of nicotine, add 4 nicotine boosters 20mg in 30pg/70vg
---
Share this Product
---