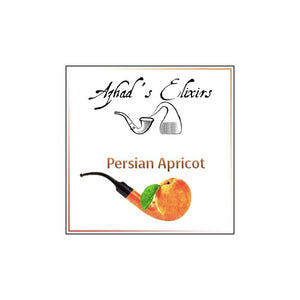 Azhad's Elixirs
Persian Apricot - Signature
Regular price
€7,80
€0,00
Unit price
per
Tax included.
Shipping
calculated at checkout.
The apricot, the fruit of Roman kings and generals, picked from the branch before its complete maturation, is accompanied by the Persian tobaccos that have followed it since Antiquity. As we say in Turkey: "bundan iyisi Şam'da kayısı"; that is, "the only thing better than that is eating an apricot in Damascus".
The Persian Apricot, like the entire Signature range of Azhad's Elixirs is a tobacco macerate. It is advisable to let it steep for at least a month, and ideally 3 months.
Azhad's Elixirs Signature range is a "dirty" range, which can only be vaped on rebuildable material.
Contains 10ml of pure flavor in 100pg.
Recommended dilution between 10% and 12%.
Examples of dosage:
for 0mg of nicotine, add 90ml of base in 30pg/70vg
for 3mg of nicotine, add 1.5 nicotine booster 20mg in 30pg/70vg and 75ml base in 30pg/70vg
for 6mg of nicotine, add 3 nicotine boosters 20mg in 30pg/70vg and 60ml base in 30pg/70vg
for 9mg of nicotine, add 4.5 nicotine boosters 20mg in 30pg/70vg and 45ml base in 30pg/70vg
for 12mg of nicotine, add 6 nicotine boosters 20mg in 30pg/70vg and 30ml base in 30pg/70vg
for 15mg of nicotine, add 7.5 nicotine boosters 20mg in 30pg/70vg and 15ml base in 30pg/70vg
for 18mg of nicotine, add 9 nicotine boosters 20mg in 30pg/70vg
---
Share this Product
---