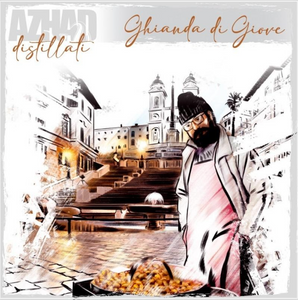 Azhad's Elixirs
Acorn Of Jupiter - Distillates
Regular price
€15,12
Sale price
€16,80
Unit price
per
Tax included.
Shipping
calculated at checkout.
Azhad's Elixirs Ghianda di Giove is a late-harvest Tuscan Virginia, fragrant like a good book, paired with dry chestnut and barley malt, creating a synergy of flavors that is more than the sum of the individual parts. Inventing fairy tales, and they did not disappoint us... Among the squirrels they say "the one who shades himself with his tail", so is "Jupiter's acorn" which they called the chestnut.
20ml flavors in 60ml chubby gorilla bottle
The Ghianda di Giove, like the entire Distillati range of Azhad's Elixirs, is a tobacco distillate. It does not require a steep.
The Distillati range of Azhad's Elixirs is a clean range, which can be vaped on any type of material, clearomizers and pods included.
Example of dosage:
for 0mg of nicotine, add 40ml of base in 30pg/70vg
for 3mg of nicotine, add 1 nicotine booster 20mg in 30pg/70vg and 30ml base in 30pg/70vg
for 6mg of nicotine, add 2 nicotine boosters 20mg in 30pg/70vg and 20ml base in 30pg/70vg
for 9mg of nicotine, add 3 nicotine boosters 20mg in 30pg/70vg and 10ml base in 30pg/70vg
for 12mg of nicotine, add 4 nicotine boosters 20mg in 30pg/70vg
---
Share this Product
---