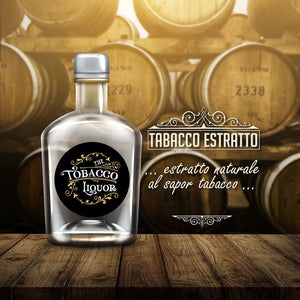 Tobacco Liquor
Perique St James
Regular price
€17,91
Sale price
€19,90
Unit price
per
Tax included.
Shipping
calculated at checkout.
A strong, robust and fruity aroma resulting from a long process of treatment and fermentation giving this tobacco from Louisiana an intense taste. 
Perique St James is a tobacco extract. It does not require a steep.
The Perique St James is a classic liquid, called dirty, which can only be vaped on reconstructable material.
20ml of aromas in a 100ml glass bottle, accompanied by a graduated and branded 60ml chubby gorilla.
Dosage examples:
for 0mg of nicotine, add 80ml of base in 30pg/70vg
for 3mg of nicotine, add 1.5 nicotine booster 20mg in 30pg/70vg and 65ml base in 30pg/70vg
for 6mg of nicotine, add 3 nicotine boosters 20mg in 30pg/70vg and 50ml base in 30pg/70vg
for 9mg of nicotine, add 4.5 nicotine boosters 20mg in 30pg/70vg and 35ml base in 30pg/70vg
for 12mg of nicotine, add 6 nicotine boosters 20mg in 30pg/70vg and 20ml base in 30pg/70vg
for 15mg of nicotine, add 7.5 nicotine boosters 20mg in 30pg/70vg and 5ml base in 30pg/70vg
---
Share this Product
---